World Motorcycles Wins Daytona 2002
March 4 & 5, 2002

---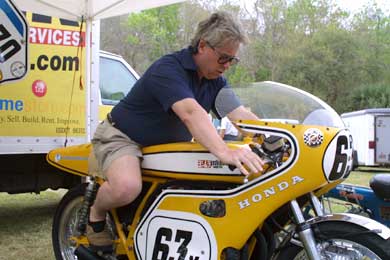 Gary says, "Oh no, I have to ride this thing again!"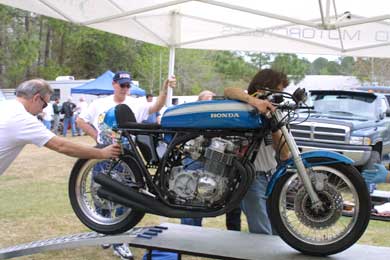 Sunday -- AHRMA @ AMI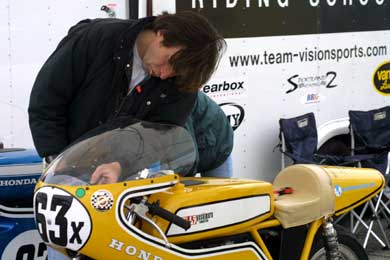 The boss always finds something to do.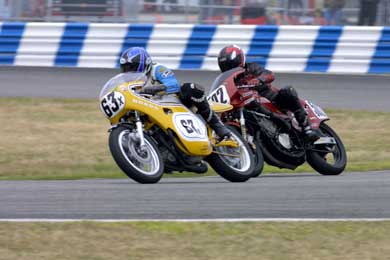 Vic decides maybe he better test it first!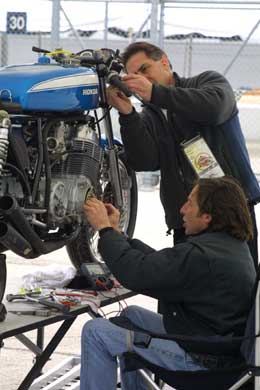 Vic and Mike fix a minor boo-boo from Monday practice.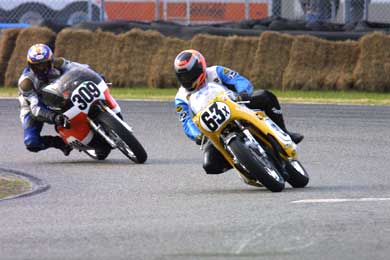 Gary dices with the Harley.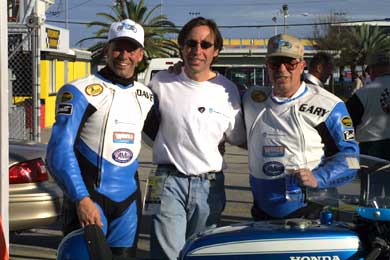 Formula 750: Dave wins, Gary gets 3rd!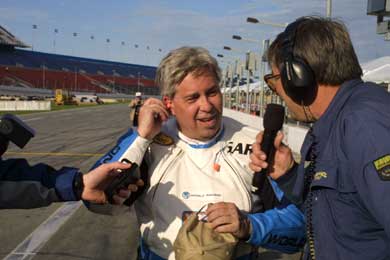 Gary in the winner's circle.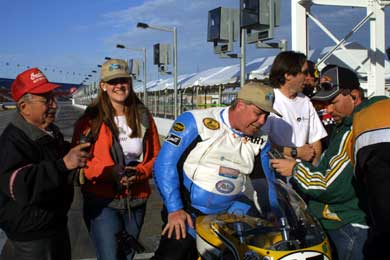 To the right of Gary Fisher are Ed Fisher (his dad) and Gary's daughter.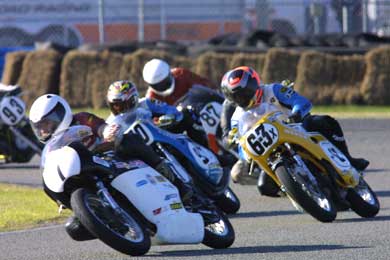 Dave and Gary.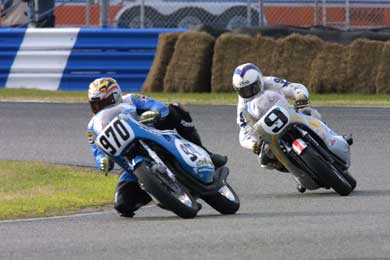 Dave and Nixon in Monday's race.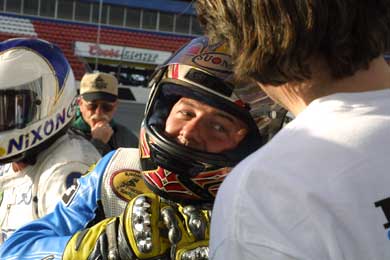 After 11 years... Daytona!
Awards sure do feel good!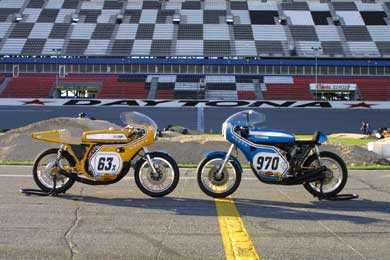 Post-race photo.